If you want to take good care of your hair, then only with oil.
If you buy oil, it must be from India.
If you want it to be from India, then it has to be enriched with Ayurveda herbs.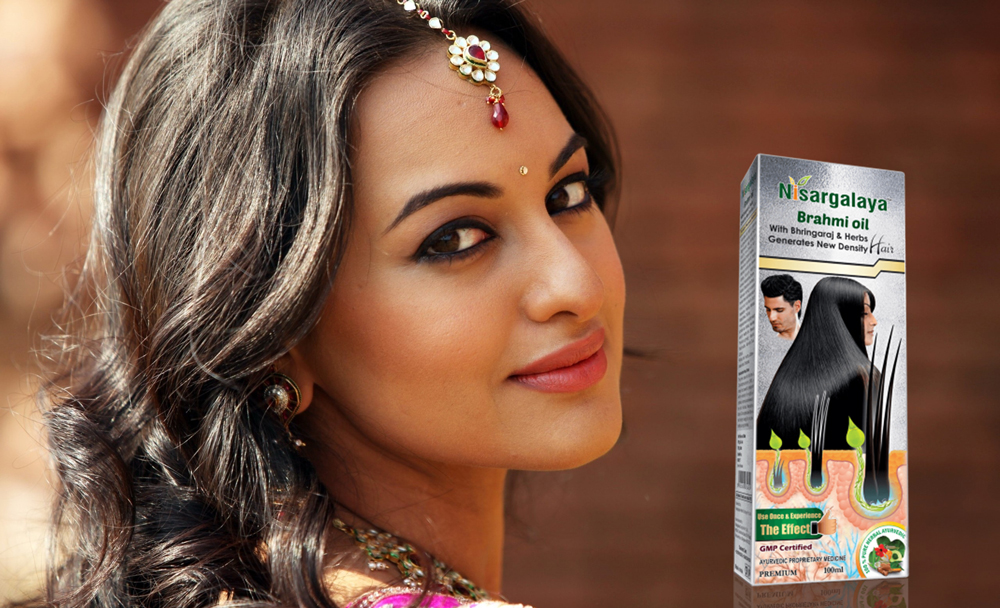 This is how you can describe product form Indian company – Nisargalaya. Brahmi oil, manufactured by Nisargalaya Herbals, is fully natural product, which can be easily used in hair oil treatment.
APPEARANCE:
Nisargalaya Brahmi oil has light beige, plastic bottle with a top. The entire thing was locked in a cardboard box, which additionally protects this product against damages. This oil is quite runny and has dark colour. The bottle has 100 ml/3.4 fl. oz. volume. This cosmetic is moderately efficient (runny consistency makes product require precision during the application; person who lacks proficiency in hair oiling can spill the product).
GOAL:
Brahmi oil is dedicated for damaged hair with weak condition, fine and dealing with hair loss. The issue of falling out hair concerns more and more women and men. Nisargalaya Brahmi oil used on regular basis is expected to improve work of sebaceous glands and make hair not only stop falling out, but also grow healthier, thicker and stronger.
PROPERTIES:
Brahmi oil draws its power from known and described in Ayurveda, green plant called brahmi. It is herb extremely popular in India. Brahmi is natural potion for hair growth, which at the same time nourishes and regenerates hair. Regular massaging in hair and scalp, brahmi oil warms up skin and stimulates micro-circulation. It delivers hair with vitamins and essential substances. Thanks to it strands gain strength, start to grow and scalp becomes healthier to support the hair growth process.
METHOD OF USE:
For the treatment, enough is 5-10 ml of brahmi oil. Apply it on hair and scalp and perform massage to boost blood circulation in skin and improve work of hair bulbs. Brahmi oil should be left on head overnight and washed down in the morning with delicate shampoo.